Built for Android™. Phones and Tablets.
Designed with Google's Material Design guidelines in mind, this fully-featured bowling score keeper offers a consistent experience across devices. Get it now.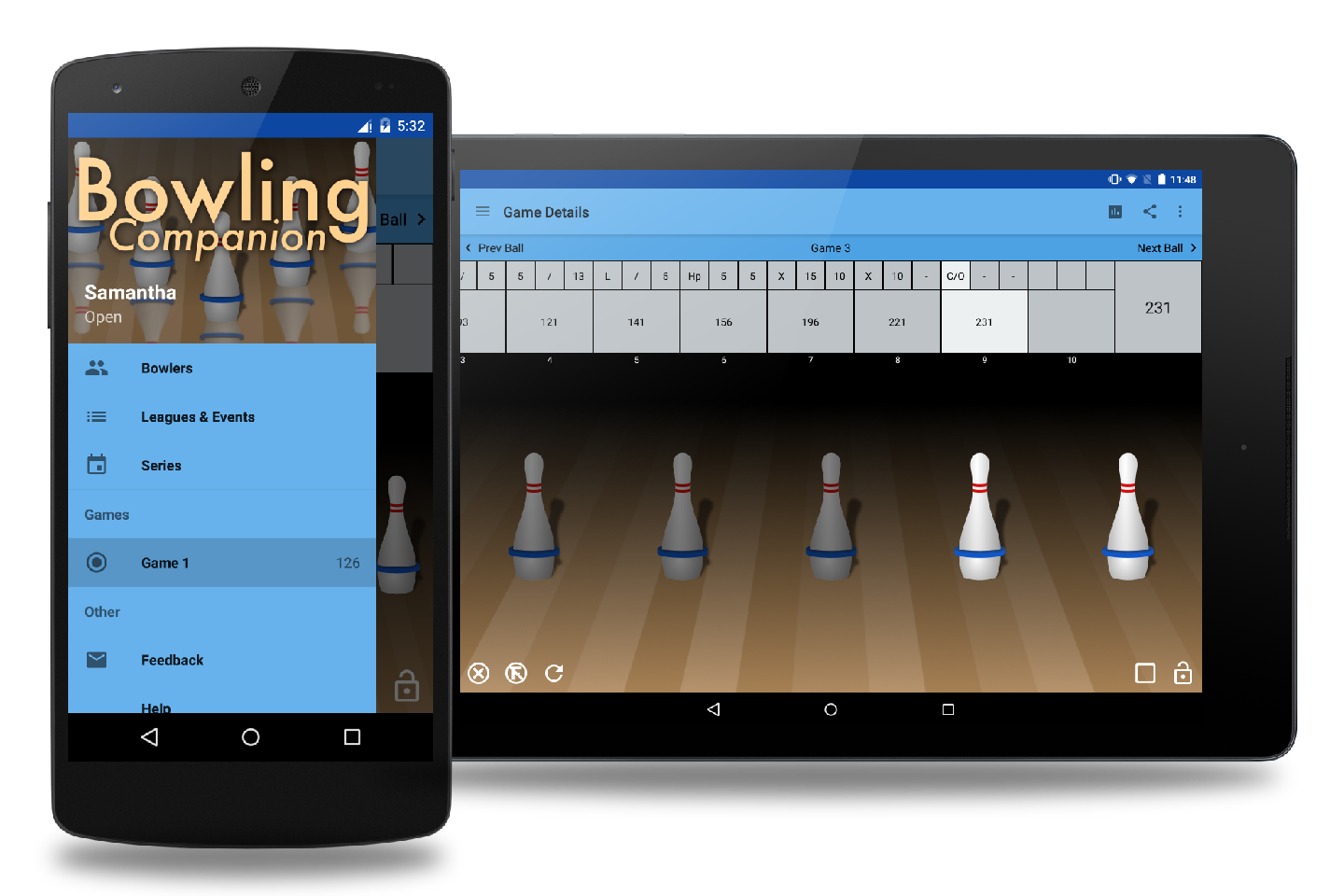 ---
Tonnes of statistics.
And see them graphed.
See stats such as how often you spare your splits or what your average in the 5th game is. There are tonnes of stats, and if you want more, be sure to suggest them. Get it now.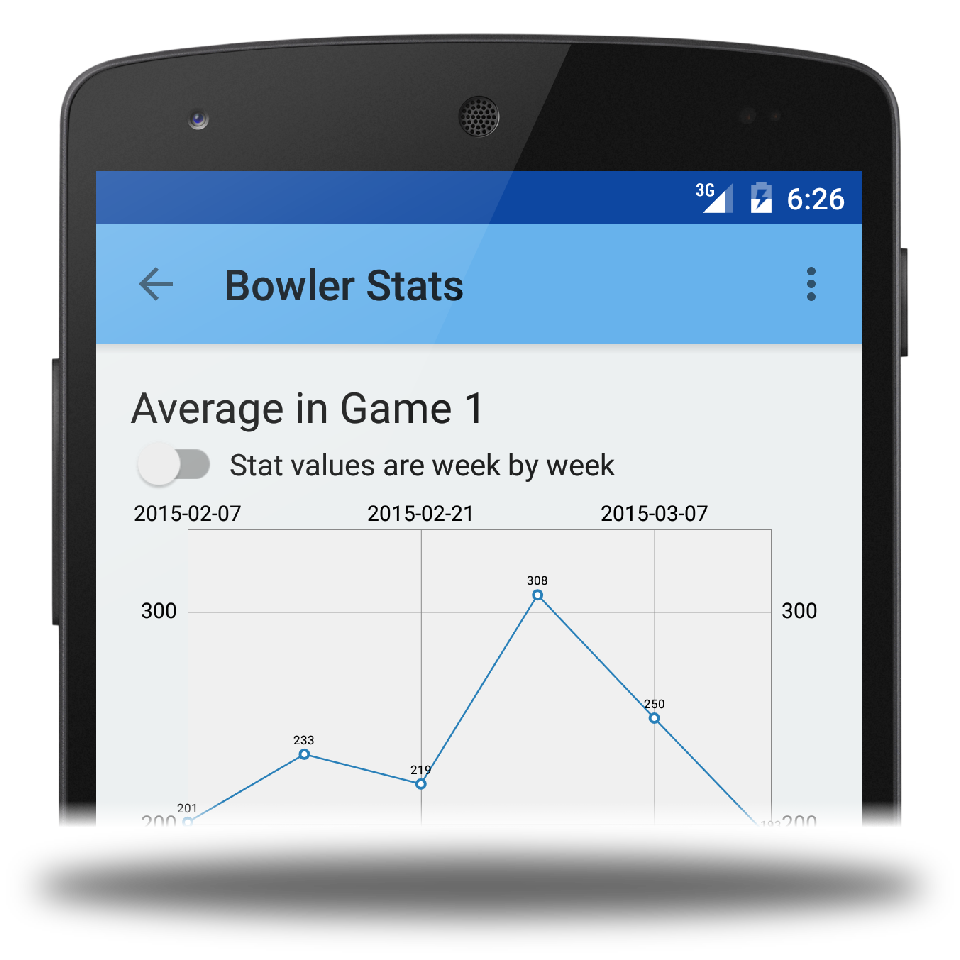 ---
Leagues and Events.
Keep your games organized.
Create any number of leagues or events. A league will allow you to add multiple series of up to 5 games. An event, on the other hand, occurs only once but has up to 20 games. Get it now.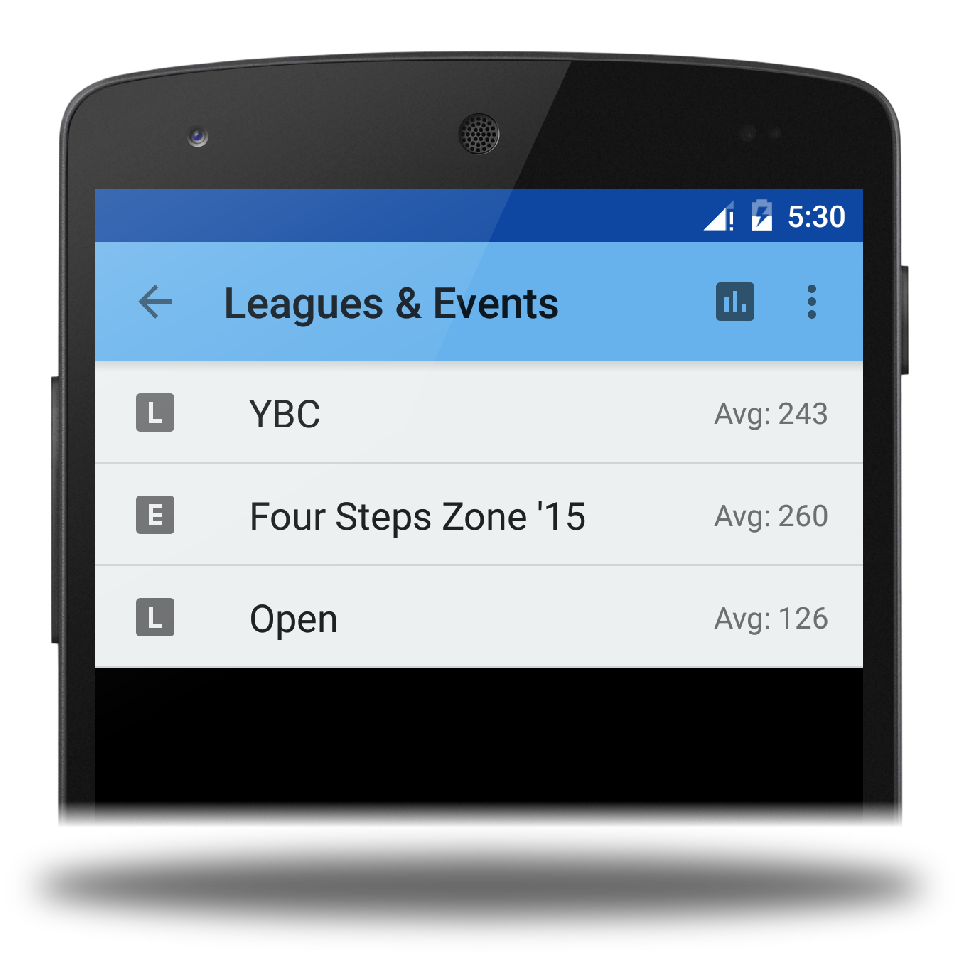 ---
Track multiple bowlers
With your 5 Pin Bowling Companion, you can keep track of any number of bowlers and all of their individual leagues, scores, and statistics.
Share your games
Great games deserve an audience, and now you can share an image of your games to all your friends.
Make it yours
There are a bunch of settings designed to make the app cater to your needs. Decide what appears in your statistics, change the theme. It's all up to you.
---
Google Play and the Google Play logo are trademarks of Google Inc.